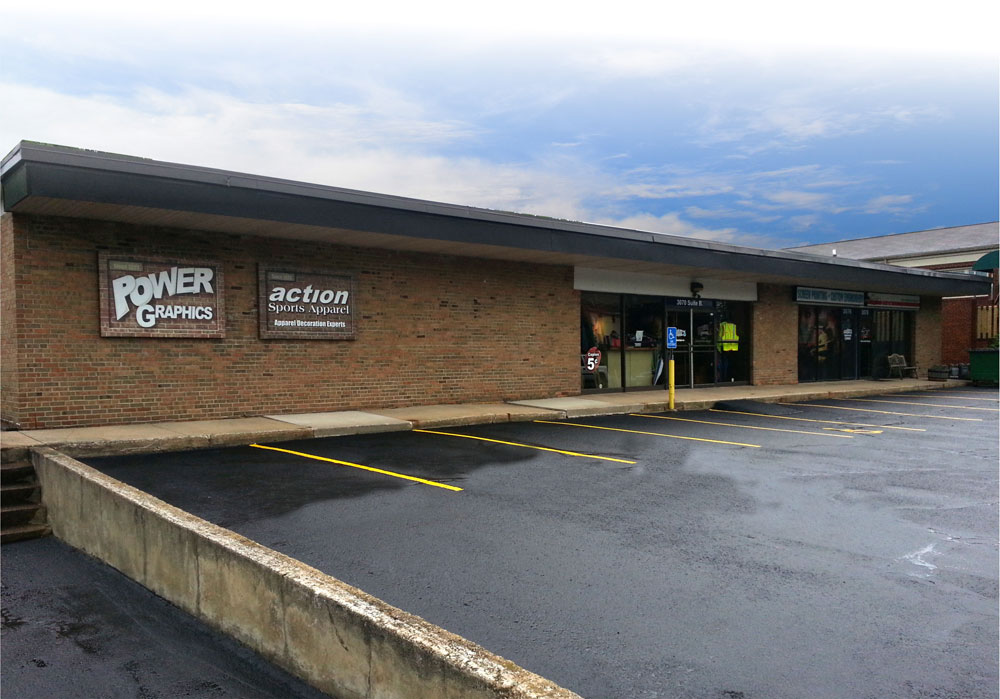 Action Safety Apparel is a division of Power Graphics, Inc. located in Norton, Ohio. We combine over 40 years of experience in the apparel and graphics industries. Quality products and artisans' meticulous processes assure that every job is delivered right.
Our goal is to improve your business's or organization's safety awareness and brand while providing quality products and services. Please stop in and experience our passion. It starts with our location in Norton, our commitment to be open Monday through Friday 8am to 5pm, and our vast knowledge of imprinting apparel, promotional products, paper and vehicle graphics. Our front desk is organic in shape, our solutions are creative in nature and our passion is unstoppable.
Action Safety Apparel is located at 3070 Wadsworth Rd, Norton, OH 44203, USA. Conveniently located with in ten minutes from Barberton, Akron, Copley, Medina, Montrose and Wadsworth. With in a half mile from Rt 21 and I76/224.
ADDRESS:
Action Safety Apparel
division of Power Graphics, Inc.
3070 Wadsworth Road, Ste B
Norton, Ohio 44203
HOURS:
8am to 5pm EST Mon-Fri
CUSTOMERS:
Oil and Gas Industries
Mining
Electrical Industry
Emergency Services
Fire Fighters
Steel Industry
Defense
Law Enforcement
Industrial Garments
Flame Retardant protection


address:
Action Safety Apparel division of Power Graphics, Inc.
8am to 5pm EST Mon-Fri
3070 Wadsworth Road, Ste B
Norton, Ohio 44203